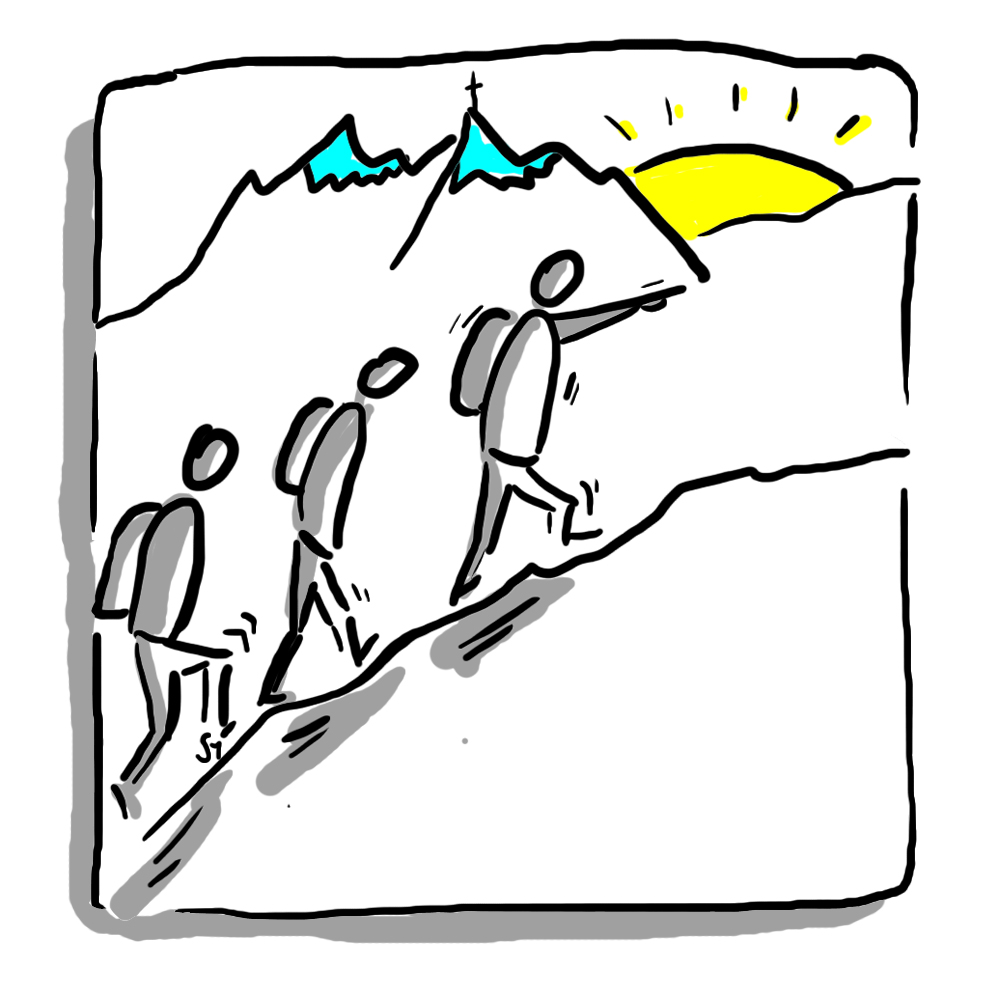 Outdoor & Erlebnispädagogik
Lernen durch Erleben: Diesem Grundsatz folgen unsere Outdoor-Trainings und erlebnispädagogischen Seminarimpulse. Erwarten Sie aber keine Incentives zur Mitarbeiterbespassung oder Materialschlachten. Stattdessen Reflexionen, Analysen und Transferleistungen in den Alltag. Unsere Trainer sind nicht nur qualifizierte Natursportler, sondern auch und in erster Linie Coaches mit Gespür für die Situation.
Die "12 Tausender" moderner Führung
Führung mal ganz anders erleben. Einmal im Jahr – oder speziell auf Anfrage – gehen wir mit Führungskräften in die Bergwelt des Bayerischen Waldes. Eine der klassischsten Höhenwanderungen führt uns über "12 Tausender" von Bad Kötzting bis zum Großen Arber. Drei Tage voller Lernimpulse, Selbst- und Gruppenerfahrungen auf Basis der sogenannten Q12 – den 12 wichtigsten Kernthemen der Mitarbeiterführung und -bindung.
When Was The Last Time You Did Something The First Time?
Persönlichkeitsentwicklung mal ganz anders: Unter dem erlebnispädagogischen Stichwort "City Bound" erkunden wir eine moderne Großstadt voller Gegensätze: Berlin. Inmitten von Andersartigkeit, Anonymität und Großstadthektik entdecken wir die Metropole wie Sie sie nie zuvor wahrgenommen haben. Stets unter dem konsequenten Motto: When Was The Last Time You Did Something The First Time?