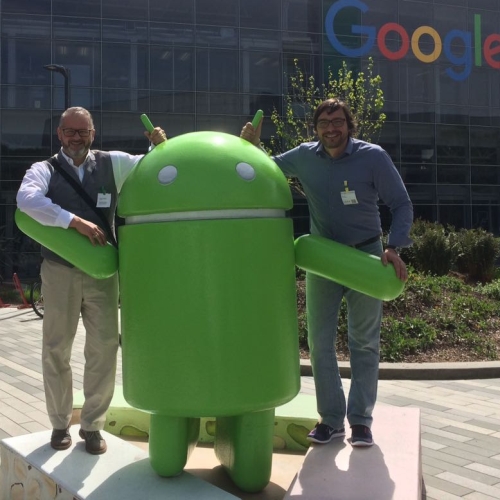 Marcus Schlegel im Silicon Valley!
Eine Woche durfte die School of Skills hinter die Kulissen des Silicon Valleys blicken. Eine Zusammenarbeit der Technischen Hochschule Deggendorf mit der Santa Clara University Ca. machte es möglich – Prof. Peter Schmieder in organisatorischer, Marcus Schlegel in beratender Rolle. Mitgebracht haben die beiden die neuesten wissenschaftlichen Erkenntnisse zu den Themen "Lean StartUp" und "Rapid Prototyping".
Neben Besuchen bei Firmen wie Google oder Jabil hatten auch deutsche Unternehmer die Möglichkeit vor einer Investorenrunde ihre Produktidee zu "pitschen". Zum Stolz der School of Skills taten sie dies sehr erfolgreich!